SS Dominator Shipwreck
This Greek freighter ran aground in 1961 after getting lost in thick fog. Large, oxidizing pieces of the ship are still beached on the rocky shore. Treasure hunting would be a fruitless endeavor - the ship was carrying wheat and beef. Seeing the remains of the vessel is a great way to get some good exercise in - you can only reach it by taking a 4-mile round-trip hike along a very narrow and rocky strip of beach that can be fly ridden during warmer months. For this excursion, put on pants and hiking boots and leave the dog at home.
Member Photos
The entrance to the Drain Pipe Trail is located to the right of the home located at 1801 Paseo Del Mar, Palos Verdes Estates. Carefully walk down the large drain pipe, or the cement-covered cliff, and take a left when you reach the rocky shore. You will walk about a mile until you reach wreckage.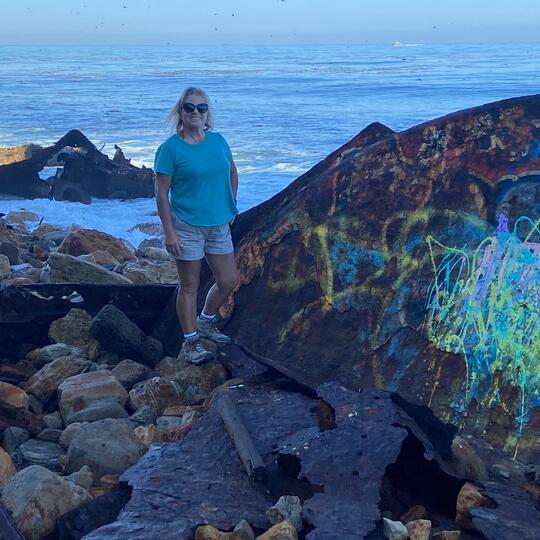 SS Destroyer shipwreck, Palos Verdes