Desert View Watchtower
Constructed by the Santa Fe Railroad, the Desert View Watchtower oversees the Grand Canyon's eastern end with the Colorado River in view at the lower left. The Watchtower stands at 70 feet with a 30-foot base and is primarily a rest area offering limited food and drink service plus a small gift shop area. The towers' walls feature murals by Hopi artist Frank Kabotie. Directly above the tower's observation room is an outside observation deck. The Watchtower is certainly a multi-level experience with circular balconies and a myriad of prehistoric images that will assault your senses with an overwhelming sense of the southwest.
Member Photos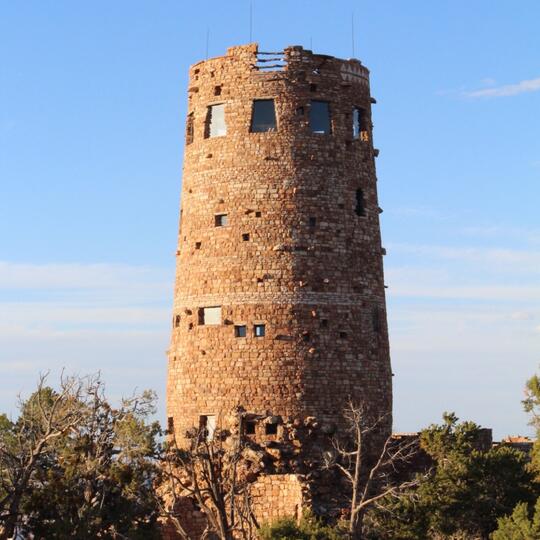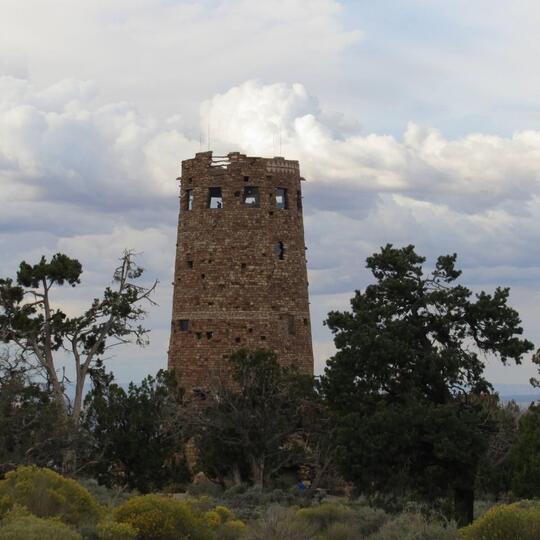 Walking toward the watch tower
View of the canyon from inside the watchtower using the black glass
View from inside the watchtower
Must visit place! Beautiful!