Devil's Bridge Rock
The natural red sandstone arch is one of the most popular attractions in Sedona, so you may need to wait to take a selfie. Expect lots of inclines, steep stone steps, and a rocky terrain. Once you get to the bridge you'll have a spectacular view of Sedona. The hike there is pretty amazing too - the flora of this region's desert is at every turn. Cactuses, agave plants, manzanita bushes, and yucca are some of the important species that breathe life into the arid land. To get ready for your trip pack a backpack with snacks, water, and a powerbank for your phone. Visitors advise taking a 4WD vehicle, but the trip can be made without one too. To get to the trailhead parking lot take AZ State Route 89 to Dry Creek Rd. and go north. You'll reach your destination in about 3 miles. 
Member Photos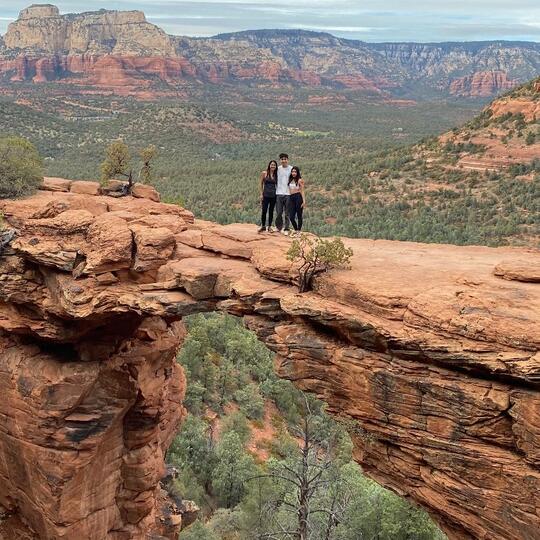 Devil's bridge because not every paradise is tropical! 🏜
Trail sign to Devils Bridge in Sedona.