Hi Jolly's Tomb
Hi Jolly, born in the Ottoman Empire, led an experimental camel expedition in the Southwest, at the behest of the U.S. Army. Although the experiment failed, Hi Jolly (born Hadji Ali) remained in Quartzsite, AZ. He died in 1902. As he was a beloved member of the community, they made a group effort to build him a fantastic pyramid tomb made out of petrified wood and quartz and decorated with a copper camel.
Member Photos
Placed several feet from the memorial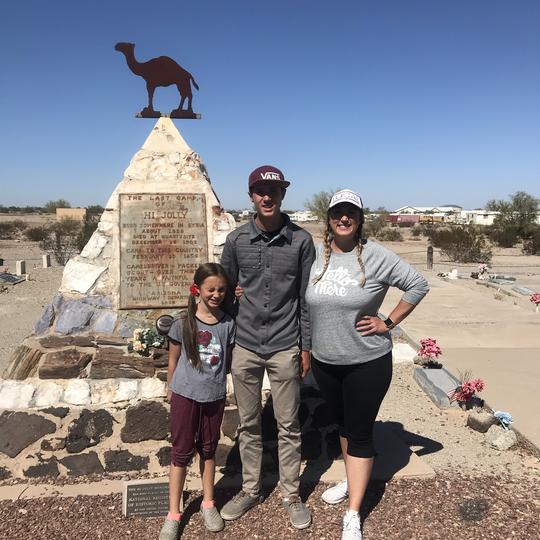 It's pitch black at night .
Historical graveyard, lots of graves and beautiful headstones
9/23 smaller than I thought.