Old Town Scottsdale
Every great city has an equally great downtown. Old Town Scottsdale is a wonderful mix of the Old West and the Modern Age. Southwestern culture, cuisine, and art are abundant here. Visit the Scottsdale Museum of Contemporary Art, take a ride on the free trolley or horse-drawn transportation, or simply stroll down the street and window shop - but don't forget to buy a bag of cactus candy! Don't miss a chocolate malt at the Sugar Bowl.
Member Photos
The LOVE statue can be found in old town scottsdale!
Cowboy statue in old town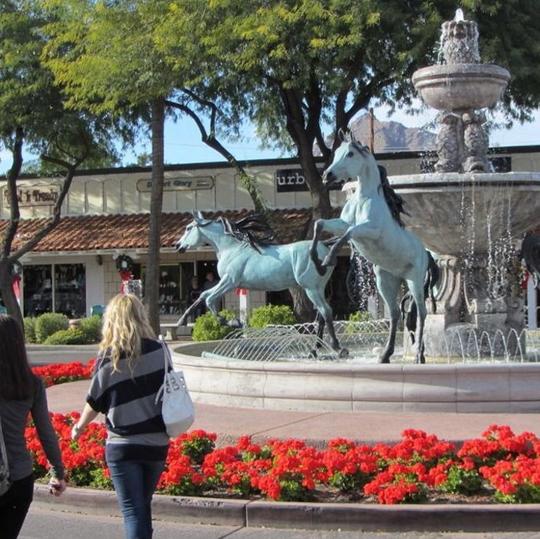 The waterfront in old town!
Sugar Bowl! The best candy store in Old Town!
Holograms Bar in Old Ton Scottsdale. Hands down top 10 bars ever!
Old Town Tavern a great bar especially when they have their concerts!
Maya Day and Night Club, you can never go wrong with this pool bar!
Leather goods. Adorable street full of shops
Belle's Nashville Kitchen