Petrified Forest National Park
This United States national park is situated in Navajo and Apache counties in northeastern Arizona. It is named as such because of its large petrified wood deposits. You'll also find many fossils in the area which covers about 230 square miles (600 square kilometers). There you'll see semi-desert shrubs and beautifully colored badlands. The Northern part extends into the Painted Desert (my favorite area). Nearly a million people visit the park each year and engage in activities such as hiking, backpacking, photography, or just plain old sightseeing. The park is open every day except Christmas on a schedule that varies with each season.
Member Photos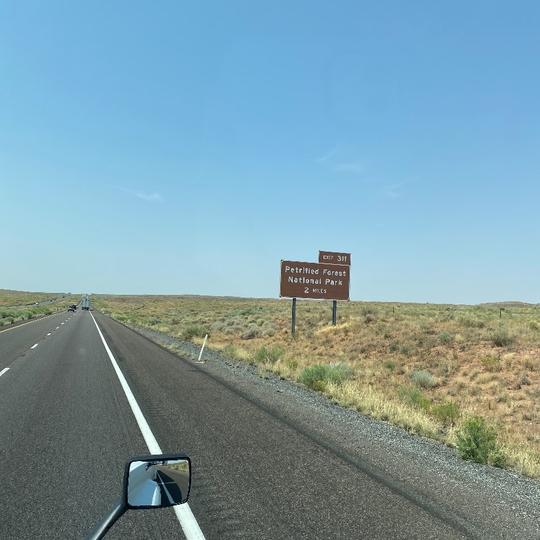 Baby yoda visiting petrified forest
Old Route 66 1932 Studebaker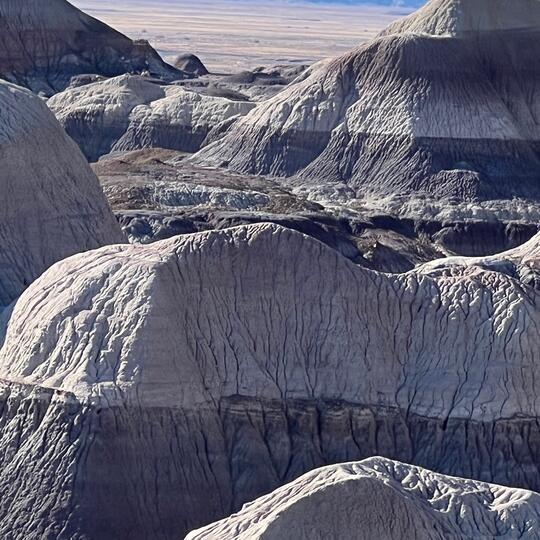 Teri &Tim Patnaude 06/13/2022
The car left on the side of original Route 66 they say it broke down and the owners left it there to rust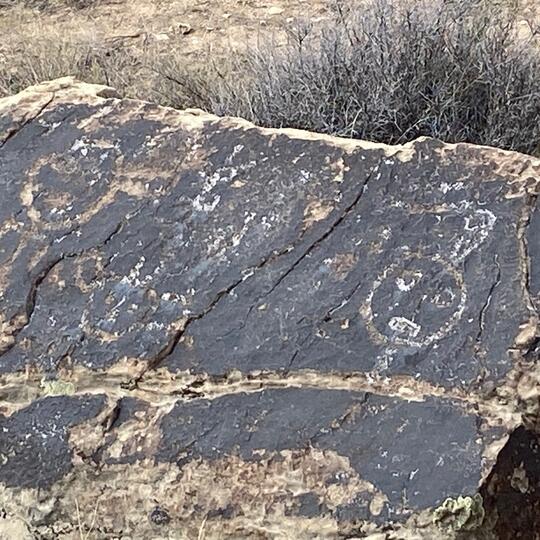 Rotting plaster dinosaurs near parks south entrance
Crystal Forst trail is great for dogs!