Cabazon Dinosaurs
Saves: 394
Check-ins: 194
Dinny and Mr. Rex are billed as the World's Biggest Dinosaurs and possibly the most famous. They made their silver-screen debut in "Pee Wee's Big Adventure" in 1985. Now they are joined by a few dozen other fake prehistoric creatures and the establishment charges $12 per person for admission. If you want to skip the fee, snap a few pics from outside the grounds where the dinosaurs are still highly visible.
Member Photos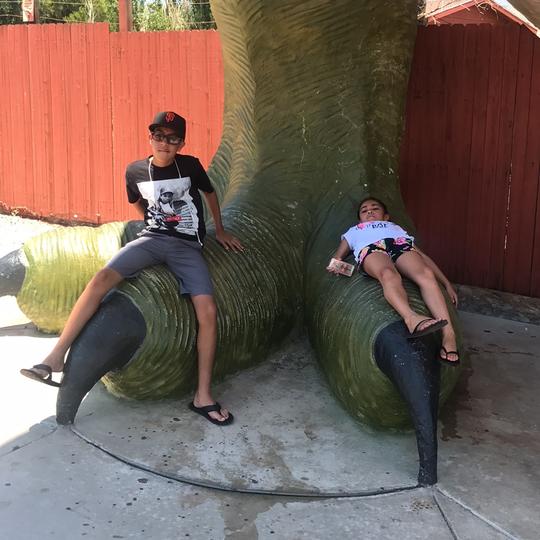 Damion And Delilah visiting moms favorite place to go growing up.
It's a silly stop, but fun!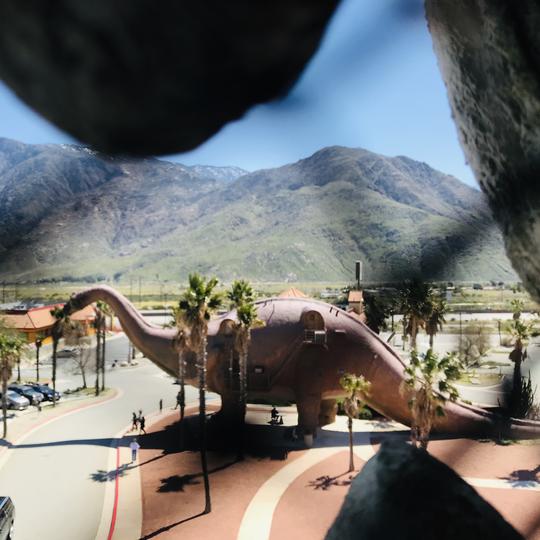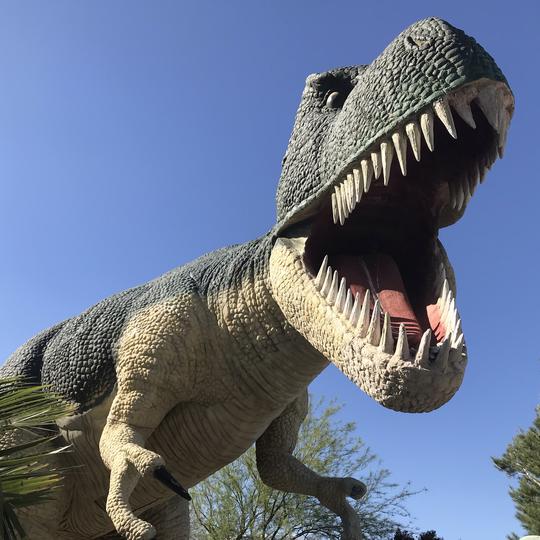 The sweets they sell here are pretty good.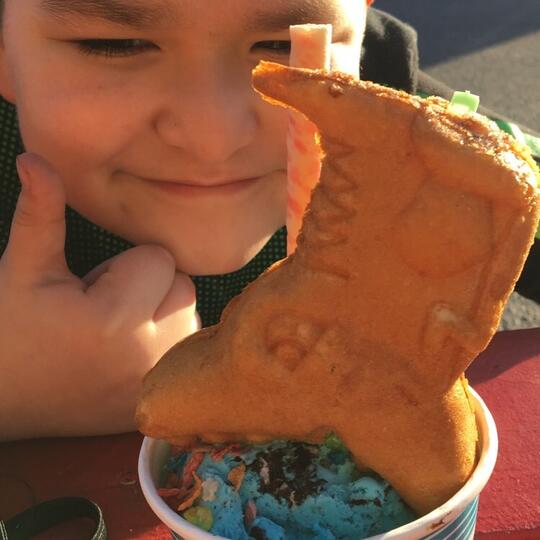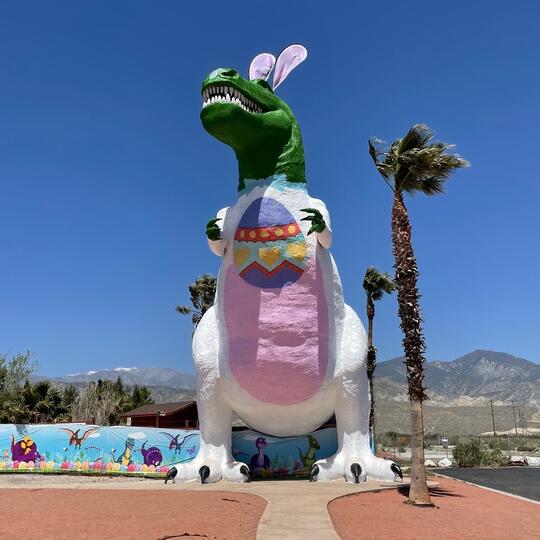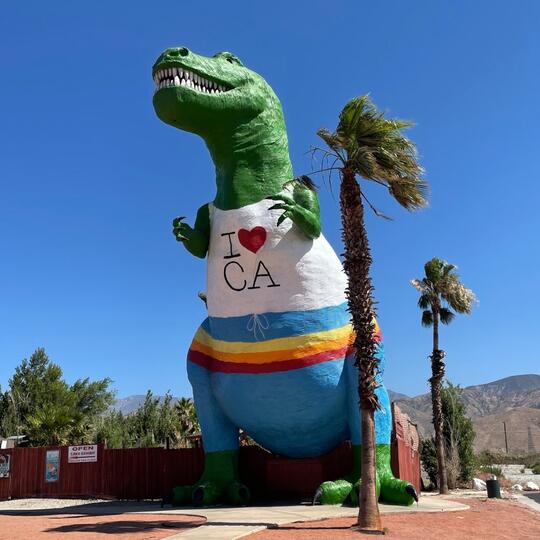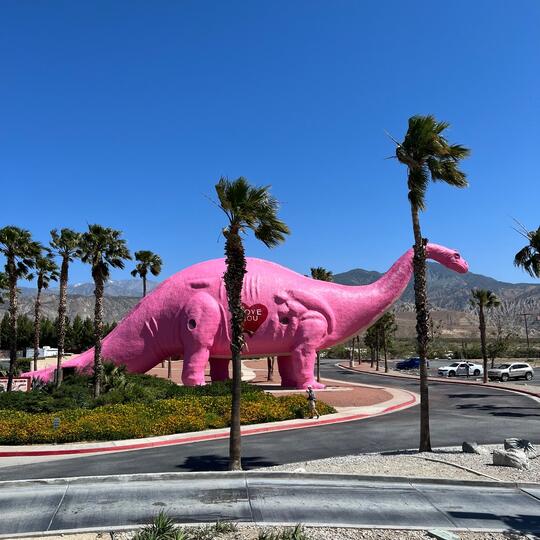 Rex all dressed up for Valentine's Day
T Rex from Peewees Big Adventure