Desert View Tower
Built as a roadside attraction, a.k.a. tourist trap in the 1920s, this 70-foot-high stone lookout provides panoramic views of the surrounding desert, including a fugitive border passage between California and Mexico. It's a trap that works—you'll want to stay and wander nearby Boulder Park, a maze of quartz granite boulders featuring bizarre but artful sculptures. The carved bison, lizard, skull and other figures were added by outsider artist W. T. Ratcliffe during the Great Depression.
Member Photos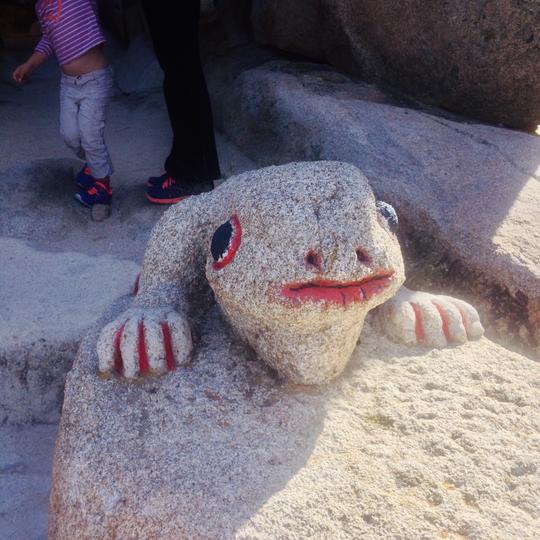 Feeling grateful for such a well maintained historical site! The energy this structure gives off is undeniable! :)
The beautiful view from up top.
Walking around the many options we found new friends.
Found a friendly seat. Promise he won't bite.
A small fee to enjoy the land and take in the experience. A lot to explore here if you have the time. The imagination is already there.