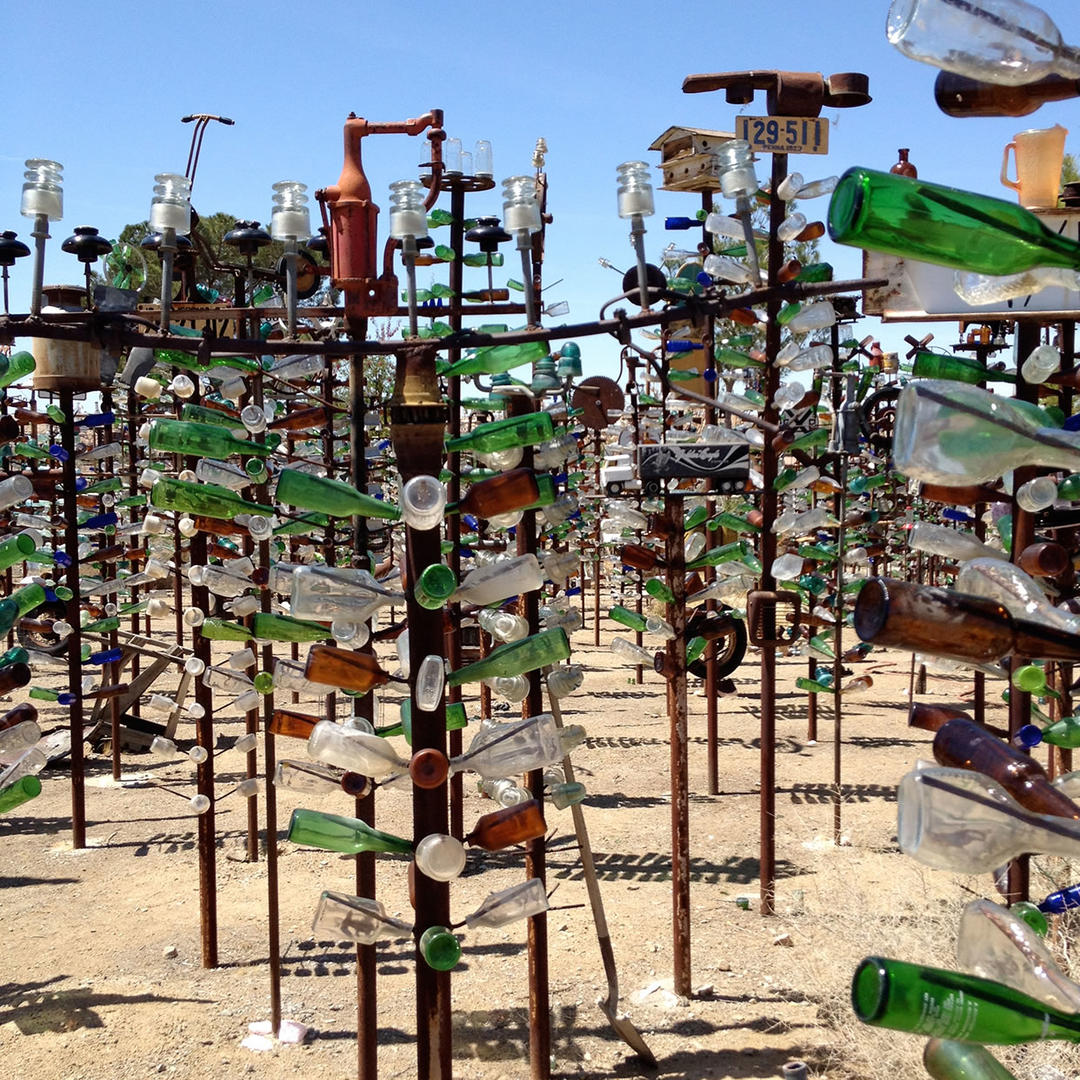 Elmer's Bottle Tree Ranch
In 2000, Elmer Long welded a metal tree bedecked with colored class bottles to catch the California sunlight on Route 66. That tree turned into an enchanted forest made, not only of metal pipes and soda bottles, but an airplane propeller, a parking meter, a old cash register, and other everyday objects turned magical by Elmer's welding wizardry.
Member Photos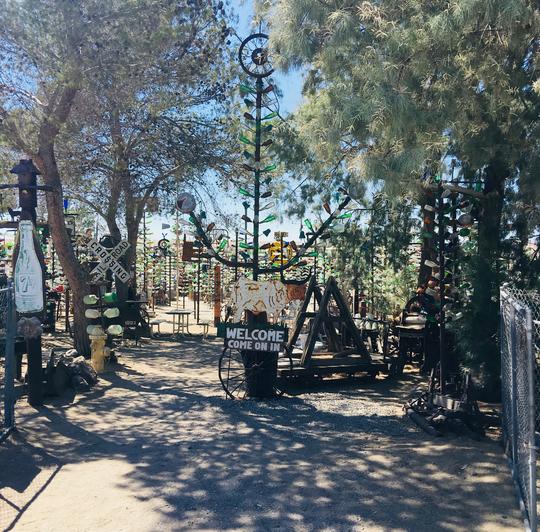 2019 - temporarily closed till mid August.
2019 Bummed the own of the bottle tree ranch passed away. The owner Elmer was a cool dude