Giant BFF Sculpture by KAWS
This big, blue giant is a masterpiece of artist Brian Donnelly, a contemporary artist whose pieces are in high-traffic city squares across the globe including the Netherlands, China, and Qatar. Whether you love it or hate it, the cobalt-colored cross between the Cookie Monster and Elmo is there to stay. Located in the courtyard in the middle of a business location, he is easy to get to on foot.
Member Photos
Giant BFF x Kaws IG: beyond_the_teeth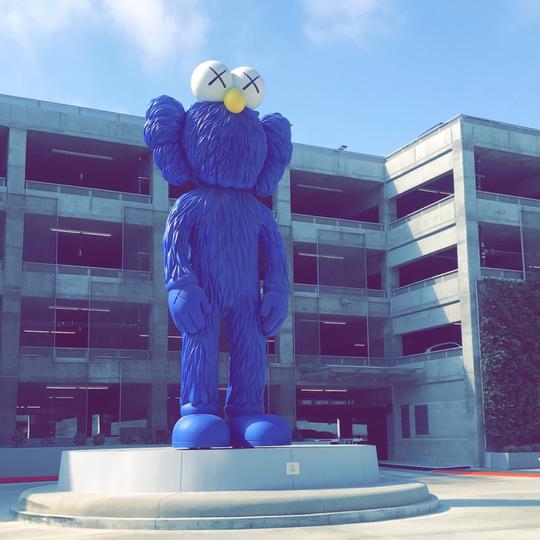 Everyone's BFF!!.. Thank You Kaws!