La Jolla Secret Swings
With sweeping views of the Pacific Ocean, the La Jolla Secret Swings should definitely be on your bucket list. Just a short hike from the Birch Aquarium visitor parking lot, these swings are the perfect photo opp for the entire family. What are you waiting for? Get swingin'!
Member Photos
Don't waste ur time, it's gone
This is right in front of the swing, you can see the entire beach.
Enjoyed the view Secret Swing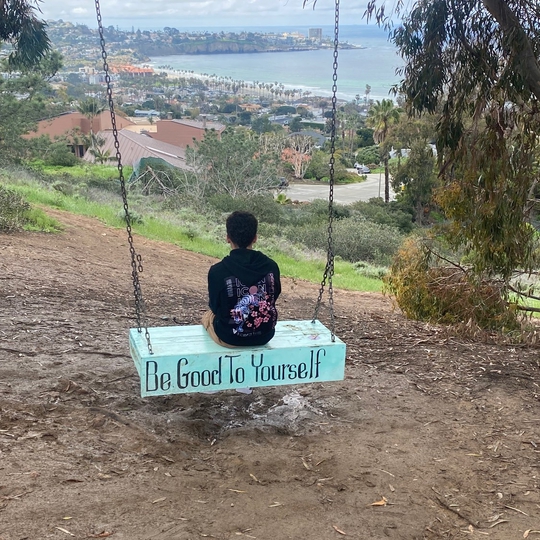 The swing is gone 7/27/23