Largest Fig Tree in the World
The Moreton tree's original location was at 201 State Street, planted by a young girl in 1876. The seedling was brought over by an Australian sailor and gifted to the town of Santa Barbara. A year later it was replanted in its current location and has remained here ever since. It stands tall and strong right behind the Amtrak station and even bears fruit. While its height at 80 feet is impressive, its the width of the trunk and the 176-foot canopy that makes an impression on visitors. (Submitted by Diana Crolene)
Member Photos
If a tree has strong roots, not even the strongest hands can pluck it from where it stands!.
The address is not correct which is listed. Tree is by train station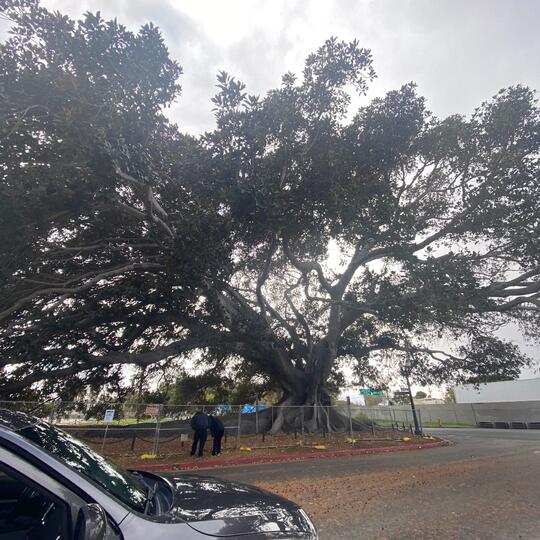 Doing maintenance but still awesome
This thing is amazing and just impressive!
Don't follow the address on this application. Google Morton Fig tree for an accurate address.