Old Fisherman's Wharf
It was an integral part of the fishing industry in the 1960s but as fishing in the area dwindled down it instead became a historic place for tourists to visit, shop, and eat. Whale-watching and observing marine life are the favorite activities on the wharf but you can also opt to pay for a glass-bottom boat cruise. On the pier you can get fresh fudge, clam chowder in sourdough bread bowls, or buy fish at the Grotto/Kokomo's. There are plenty of shops selling souvenirs, gifts, and pearls. See the Monterey Wharf website for more details. 
Member Photos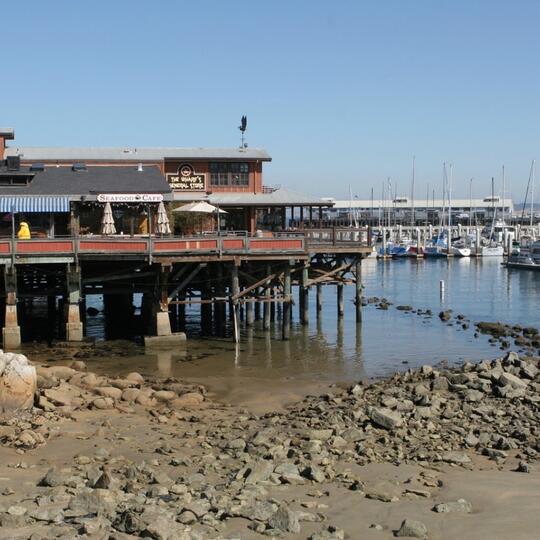 Blanco checking to see if pets are allowed on Fisherman's Wharf (they are).