Painted Ladies
Saves: 334
Check-ins: 125
Sure, this row of Victorian beauties are featured on more San Francisco postcards than anyone could possibly count. It's not just that the color-coordinated houses are pristinely kept, there's something about their perfect uphill incline and their stunning cityscape backdrop that just gets folks itching to snap some shots. Don't hate them because they're beautiful.
Member Photos
Chillin at the park alamo square
Even on a gloomy day, these Ladies stay pretty!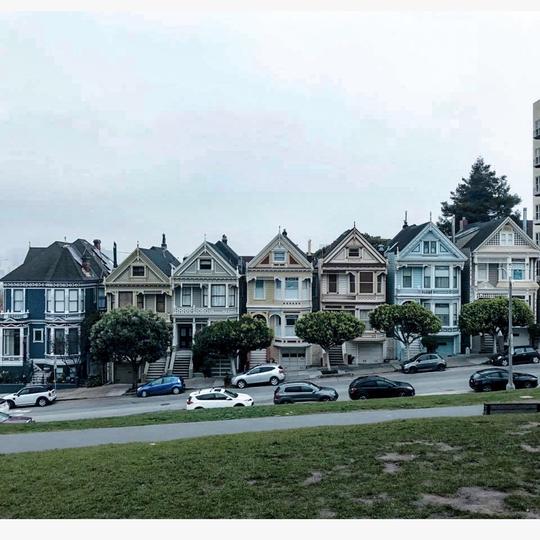 The Famous Painted Ladies. The opening credits to the tv show Full House