Santa Cruz Beach Boardwalk
Many oceanfront amusement parks in California have come and gone, but the Santa Cruz Beach Boardwalk, originally founded in 1907, has survived as a reminder of a bygone era in entertainment. It houses the Giant Dipper, which remains both one of the most famous wooden roller coasters in the world and one of the most visible landmarks in Santa Cruz, as well as the ever-charming Looff Carousel with its original 342-pipe organ built in 1894. Together they form a National Historic landmark, at a destination that you won't want to miss.
Member Photos
Santa Cruz Vice, Miami Vice & Stagnaro Sunset.
Santa Cruz Beach Boardwalk in the warm California Sun.... Cowabunga!! Spent 3nights and 4 days being touristy in Santa Cruz... The Boardwalk was defin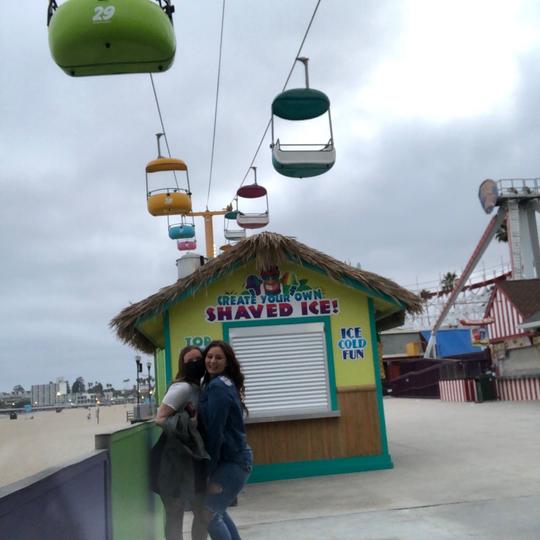 Mask must be worn and rides are closed but it's still great fun 😊🥰
Santa Cruz Boardwalk never disappoints 🤙🏽