Sundial Bridge at Turtle Bay
The largest sundial in the world is in Jaipur, India, but the Sundial Bridge in Redding, CA is no less impressive. This multi-million dollar bridge is only accurate on one day of the year - the summer solstice. If you care about that kind of stuff, you may want to plan your visit on June 20 or 21. Other notable events include Think Pink Day, an annual occurrence where the entire bridge is lit up in pink lights.
Member Photos
Great place to stop and stretch your legs when traveling long distance on I5. Beautiful walking bridge, nice botanical walk, fun gift shop, and coffee
beautiful view from bridge!
another shot from the opposite side of the bridge! so pretty!!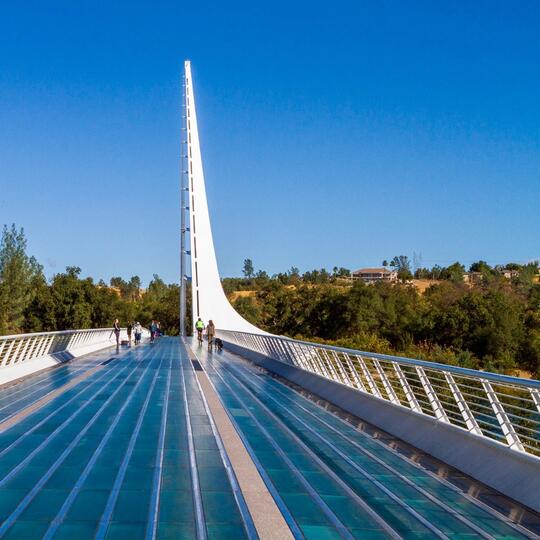 Sacramento River from Sundial Bridge.
Sundial Bridge at Turtle Bay