The Donut Hole
A perfect example of programmatic architecture (when a building's outside represents the contents inside) the Donut Hole beckons all to drive through its chocolately archway and to indulge in a deep fried, sugary treat.
Member Photos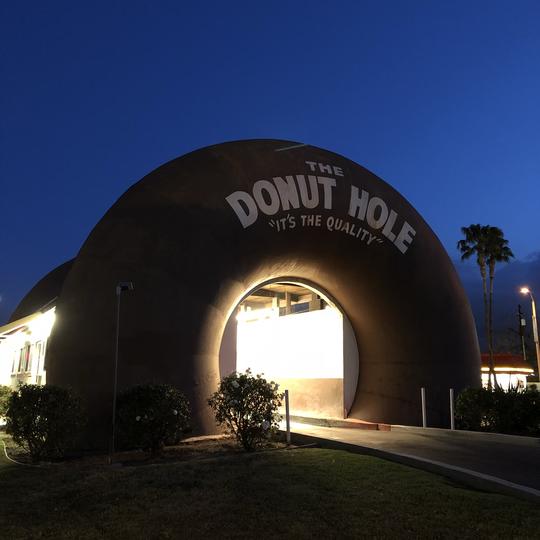 Going into the Donut Hole.
When in La Puente you have to go thru it!!!!
Gina & I w our grandson ❤️
Our first fotostop w our grandson Kai ♥️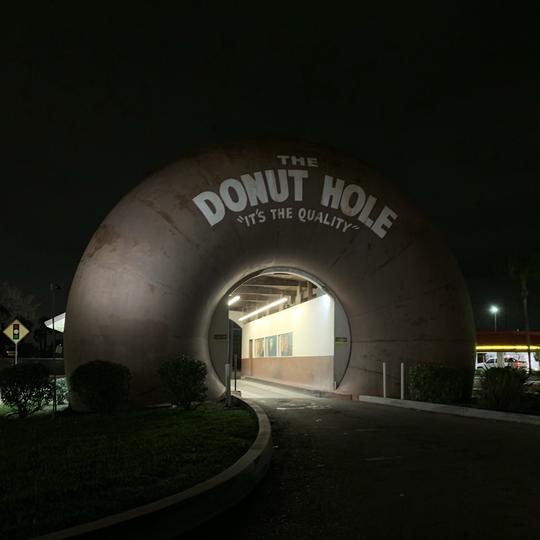 Diabetes anyone . Book Club trip 3.20
The line was soooo long for us to wait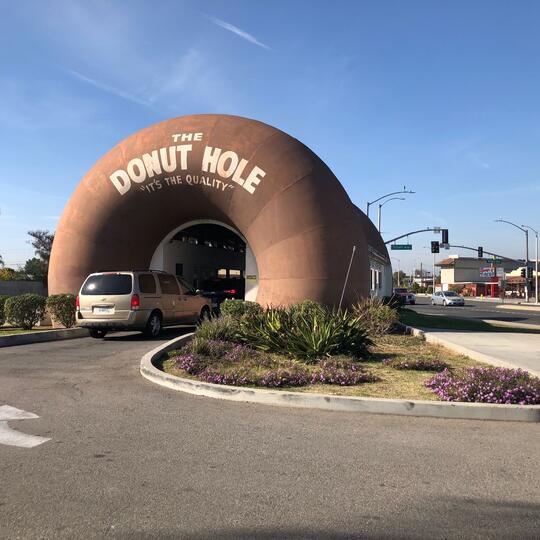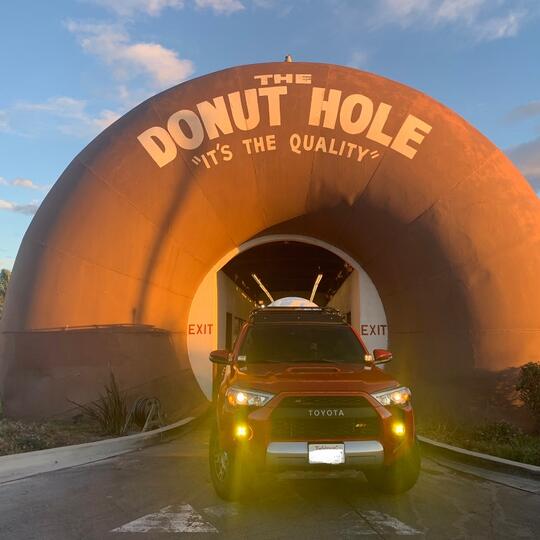 With the "Big Texas" extra large donut to match the exterior! 😋