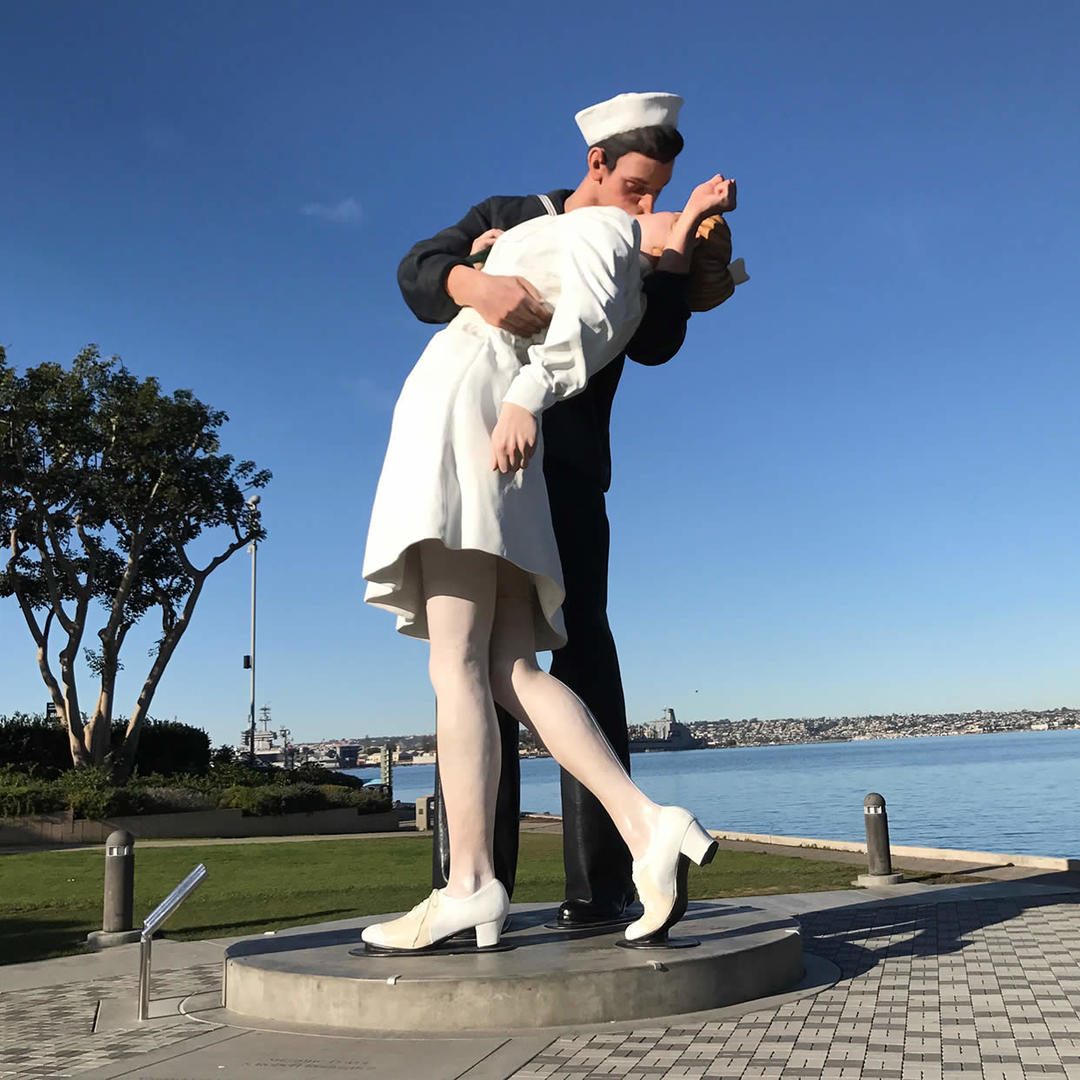 Unconditional Surrender Statue
The iconic photo of an overjoyed sailor romantically kissing a slender nurse was captured in a 25-foot sculpture form. A mere 20-minute walk from the Gaslamp Quarter, this larger-than-life symbol of American victory has a perfect home in the naval town of San Diego.
Member Photos
Little Boy running for bubbles.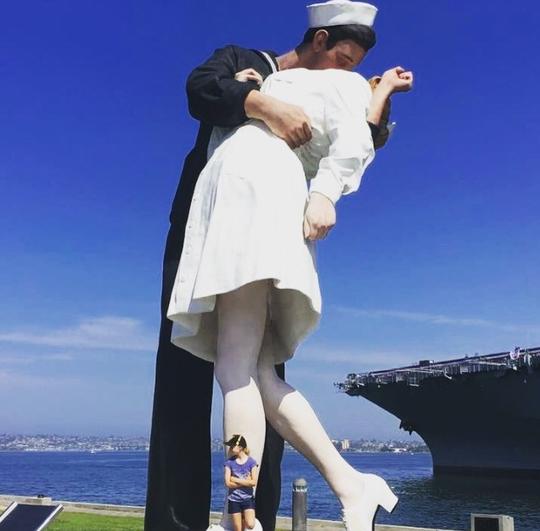 The first Kiss after the soldiers came back from World War II
True Love ❤️ LG May 7,19❤️
Happy birthday mami - early present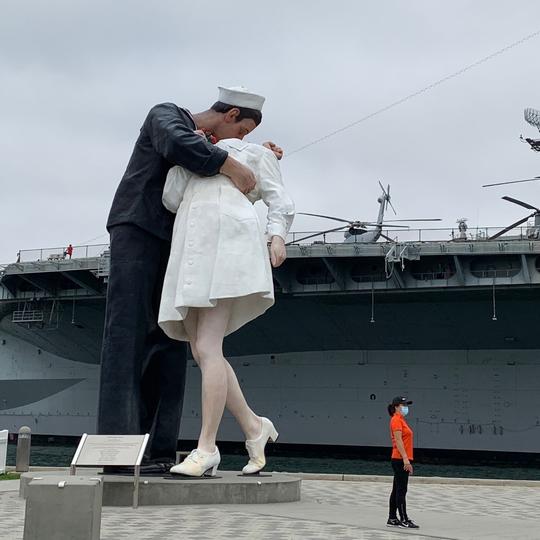 Both military, and in the navy. We decided to create a memorial picture that'll last forever ❤️