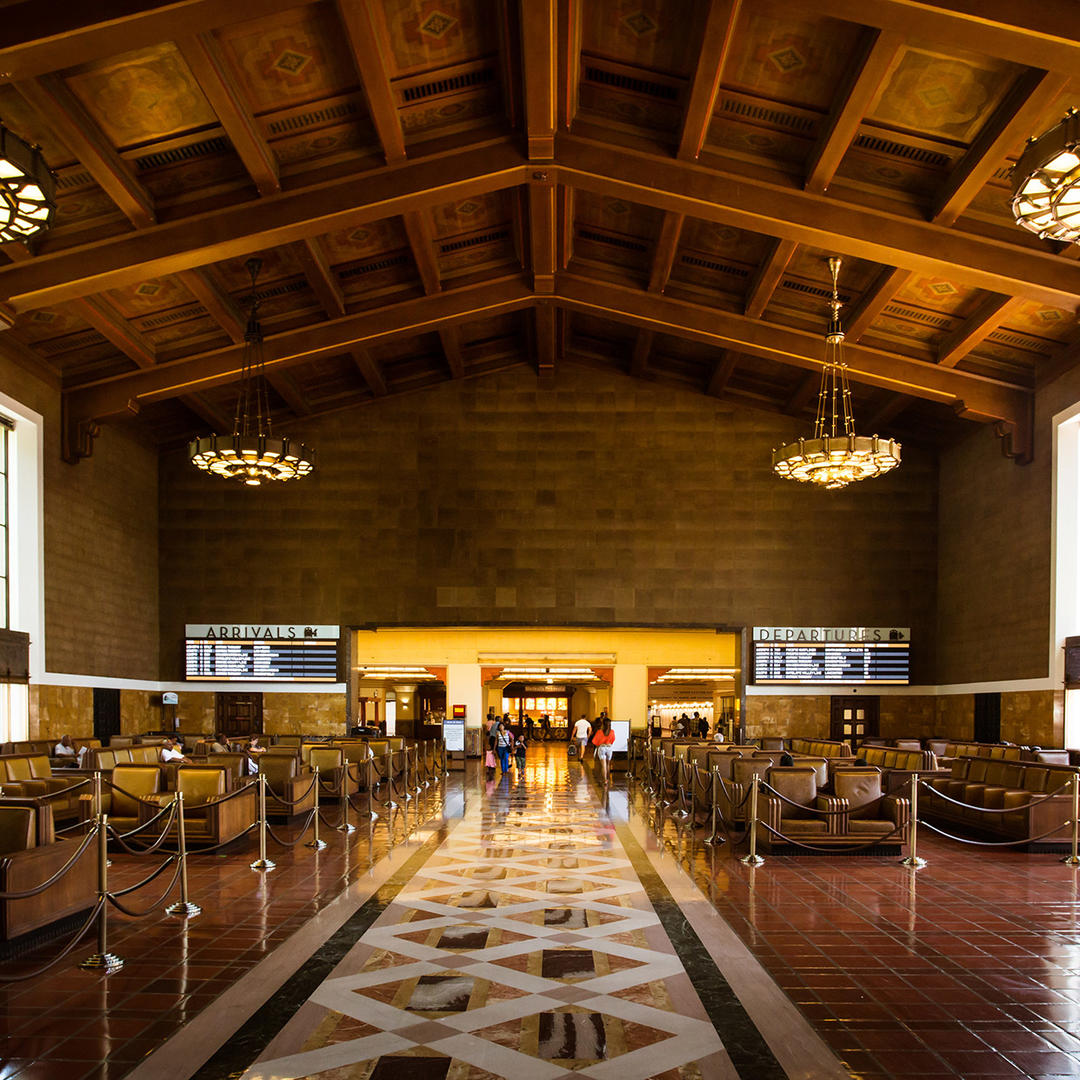 Union Station
Saves: 251
Check-ins: 100
Built in 1939 this train station is a central location in downtown L.A. Across the street is the historic outdoor market on Olvera Street. Also within walking distance is L.A.'s Chinatown. However, the train station is not just a train station - it is a landmark of L.A. and is often used to exhibit modern artists in photography, music, and dance. Go to their website to view the calendar of upcoming events which can range from a Bach marathon to a donut festival. 
Member Photos
Union Station Los Angeles, CA
Very old. Majestic if you will.
Christmas lights at union station