Vanalden Cave
Contrary to the belief of non-Californians, the Golden State's most impressive features are geological. With such a mountainous region, caves are in abundance here. The Vanalden Cave may not be the most impressive but it is a bit of an oddity located near residential neighborhoods. The cave is surrounded by other hiking trails and a gorgeous view of the mountains and canyons. Even better, it's free, and you can bring your dog!
Member Photos
At the split in the trail (after 0.15 miles), go left. Go left again after the 2nd split then follow the trail to the right to find the cave.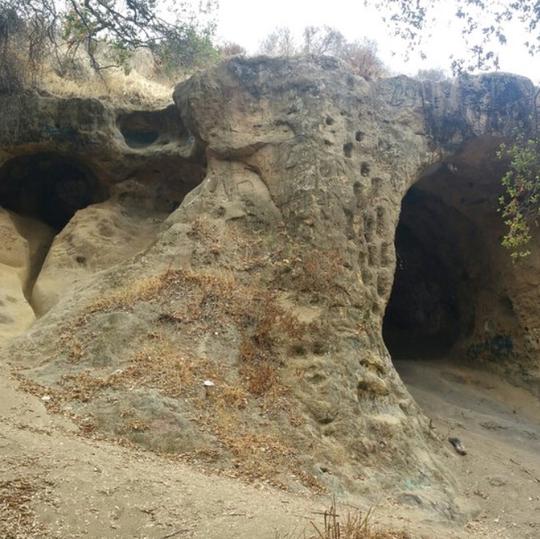 Entrance to Vanalden Cave.