VW Beetle Spider
When the Zombie Apocalypse comes, and we're all on the lam trying not to be eaten, this is going to be our vehicle of choice. Until that time comes and we stake our claim, this incredible VW bug stands guard outside the "Hole in the Wall" Warehouse. Check out the mouth on that thing. It's gonna make mincemeat of zombies.
Member Photos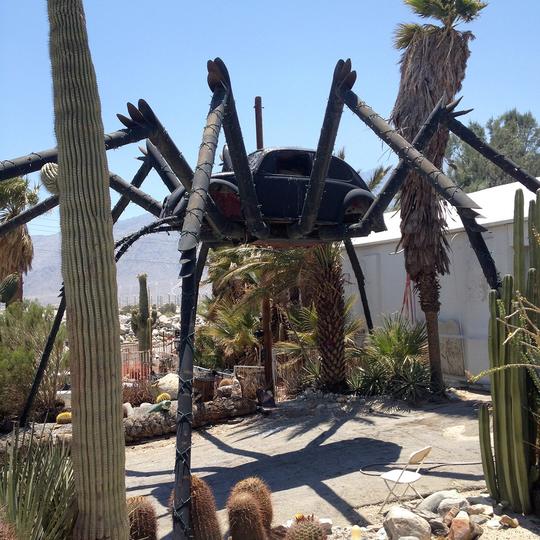 As VW beetle lover, so stoked to find it!
It's behind Jack In The Box. GPS takes you across the street.
itsy bitsy spidey in front of the hole in the wall.