Lava Tree State Monument
After the Kilauea eruption of 2018, the park had to close down for a long seven months. Now reopened, visitors can see the evidence of a 1790 eruption when lava swept through and created molds of tree trunks. Paved paths make the trails relatively easy to traverse. Facilities are quite limited so be sure to bring your own water and food. If you happen to see a giant snail, look-but-don't-touch. These invaders carry a deadly parasite known to eat brains!
Member Photos
Lava Tree at the State Park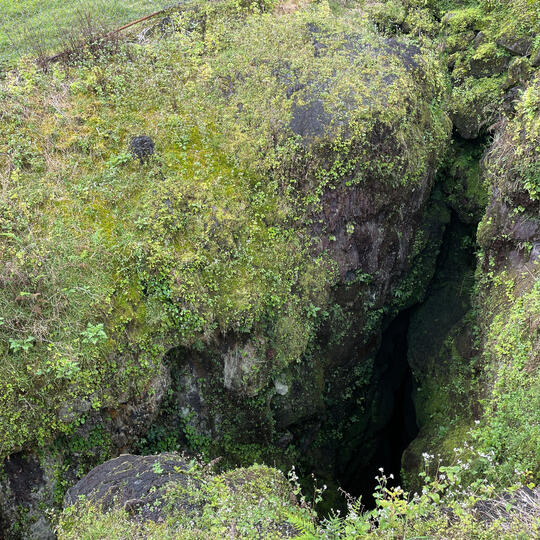 Deep fissure at the park, mind the fences!