Pololu Valley Lookout
An unforgettable and breathtaking view of the majestic, emerald cliffs of Polulu Valley complete with grazing horses and gorgeous black sand shores awaits at this easy-to-get-to lookout, located at the very end of Highway 270. After a pleasant drive down the coast and then past sprawling pastures, you'll come to a convenient parking lot where visitors can stop for a while to enjoy the awe-inspiring sights and to perhaps take a hike down to the coastline. Be warned, however, if you're seized by the desire to take a dip in the ocean as the currents are rugged 'round these parts!
Member Photos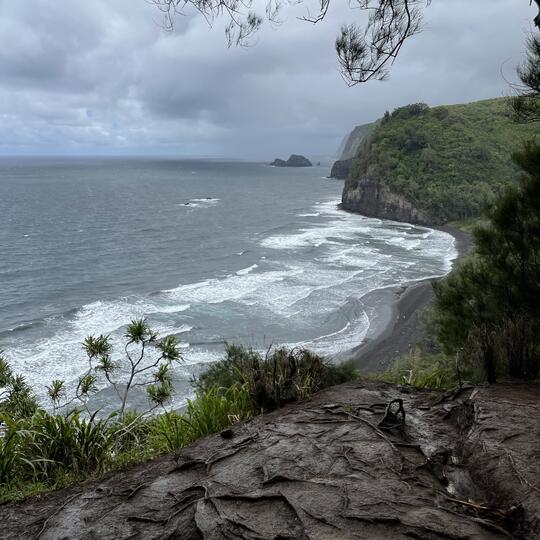 About half way down the trail.