Black Rock
Ka'anapali Beach in West Maui is split in two by this coral-covered lava rock which extends into the azure ocean. Because the plentiful coral along the rock face draws a large number of fish and other sea critters, Black Rock is a popular spot for snorkeling. However, as there is no reef, the current can get aggressive, so it's best to only snorkel/swim during months when the waters are calm. Black Rock also provides a prime spot for cliff jumping and the super soft sands on the beach are perfect for strolling or simply laying on to catch some rays.
Member Photos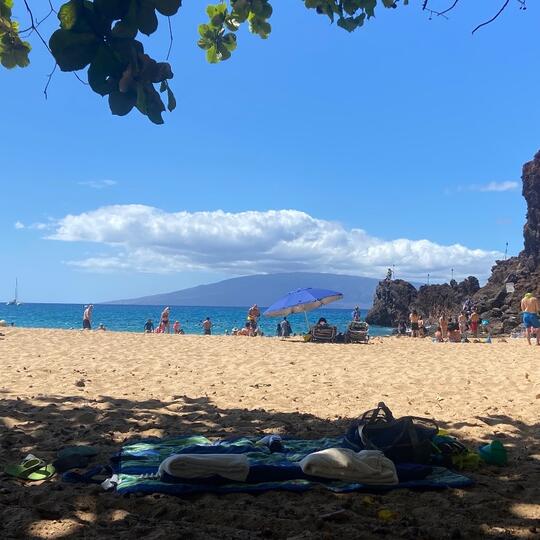 The old pier at Black Rock beach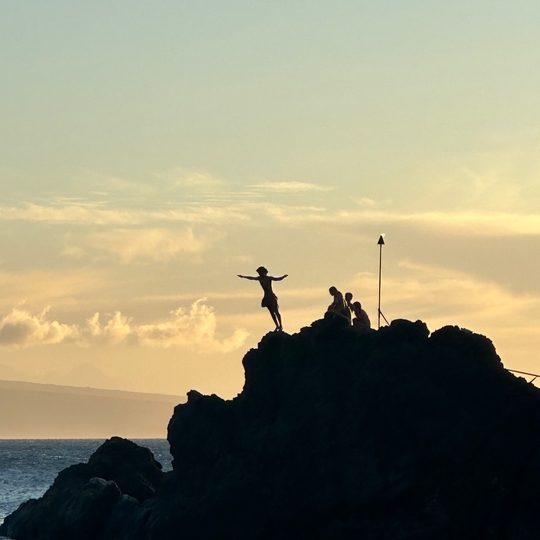 A great way to end our most adventurous day on Maui.