Pink Elephant Antique Mall
A large pink trailer pulled by an equally large pink elephant draws the customers into this antique heaven. It's like an amusement park of antiques - where you can browse through aisles stuffed with old things and then eat lunch at a '50s style diner. There's even a Twistee Treat hut with its ice-cream cone shaped building where you can grab dessert after browsing.
Member Photos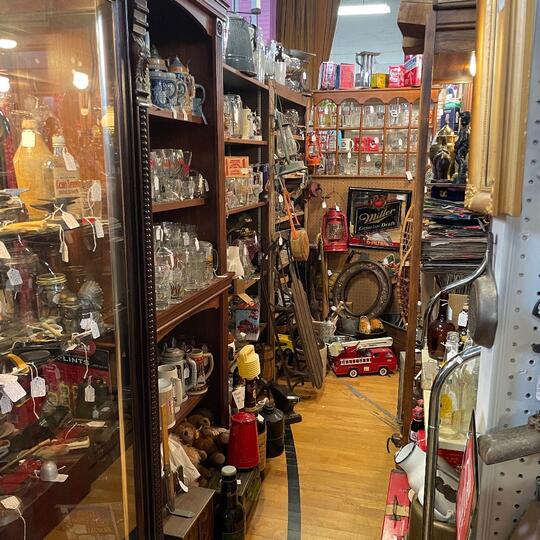 Lots and lots and LOTS of stuff!