Willis Tower Skydeck
The Willis Tower Skydeck sits almost atop the 108-story building - located on the 103rd floor. Elevators take you up to the top in 60 seconds and you can actually feel the change in pressure as you ascend. The Willis Tower is the second tallest building in the Americas after One World Trade Center in New York.
Member Photos
Willis Tower (formerly Sears Tower) , Chicago, IL, USA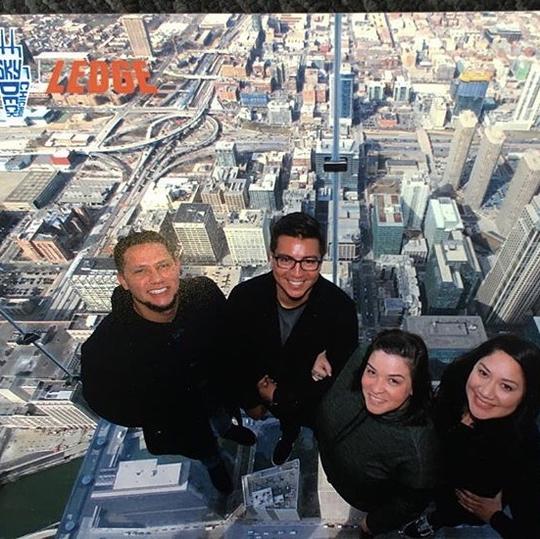 My knees were buckling...