Jim Beam American Stillhouse
Do you have a couple of hours to kill? If you find yourself on the Bourbon Trail, stop at the Jim Beam Stillhouse. Always an iconic American liquor since its inception 200 years ago, this famous bottle has also been a favorite of hard-partying rock stars. The tour costs around $15 per person but you get some generous samples of their different whiskey varieties. Just make sure you call ahead two days in advance to make your reservations.
Member Photos
Half Jim Beam pose and half Dalton = Jim Dalton
Just got my first shot and going to get another one just as soon as I can get the waitresses attention.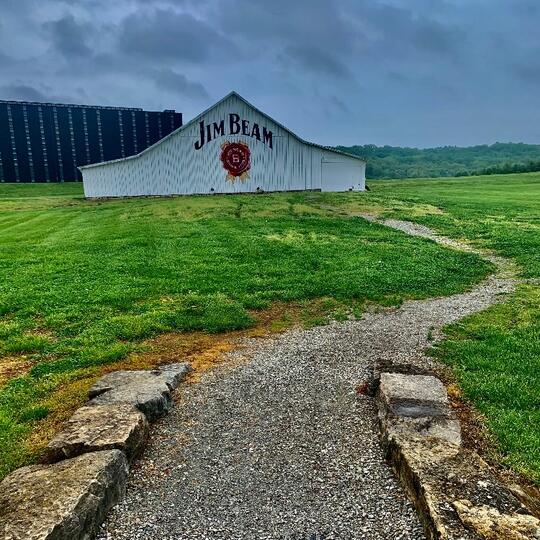 Follow the yellow brick... er, pea gravel road
Neat place. Big place lots of history.