Oscar Getz Museum of Whiskey History
Along the Whiskey Trail is the Oscar Getz Museum which houses rare artifacts such as Abraham Lincoln's liquor license and objects from the Prohibition such as moonshine stills. The museum also sells and purchases antique memorabilia. So if you have a dusty whiskey artifact, they would be happy to appraise it and take it off your hands.
Member Photos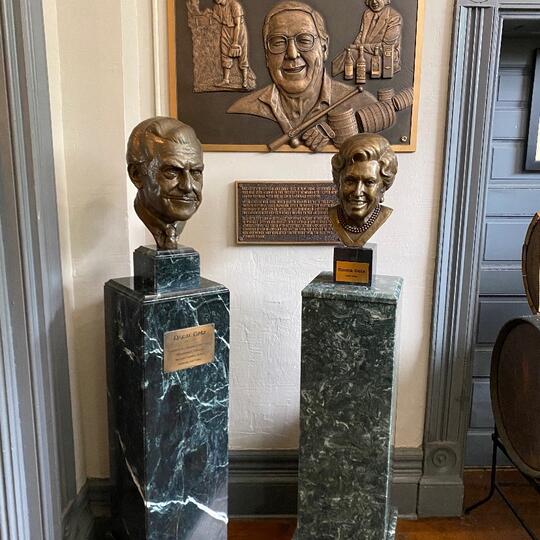 Hidden flasks disguised as normal objects!
A bottle so rare it's valued at 11 G's!!!!
Rumored to have been one of George Washington's original stills from his Mount Vernon Estate.
Giving Miss Carrie Nation a kiss!
Jimbo doing a little "look-see"
One of the oldest cash registers ever made!
Old porcelain bourbon bottle from before prohibition!!