Fishermans Castle At Irish Bayou
Fisherman's Castle is located on U.S. 11 at Irish Bayou. This never-completed minor tourist attraction for the 1984 New Orleans World's Fair looks like a small-scale medieval castle. It was built by Simon Hubert Villemarrette in 1981 who died before he could finish building "La Chateau Villemarette" and it fell into foreclosure. It has been one of the only structures that withstood Hurricane Katrina on August 29, 2005 without any major wind damage.
Member Photos
Owners are not very nice….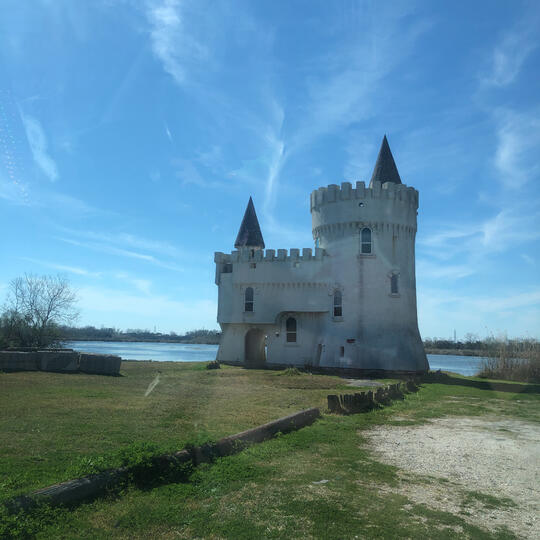 No trespassing, pretty tho