Oak Alley Plantation
A walkway lined with oaks leads to the Greek Revival mansion which stands like a giant wedding cake in the midst of a velvety green lawn. The plantation is an open-air museum where visitors can see recreations such as the blacksmith shop, the Civil War tent, the sugarcane exhibit, and the slavery exhibit. As well as being a historic landmark, this plantation has luxury cottages and first-class amenities for people wishing to stay overnight.
Member Photos
Oak Alley plantation barrel where sugar was made.
Oak Alley Maze Garden, definitely a must see!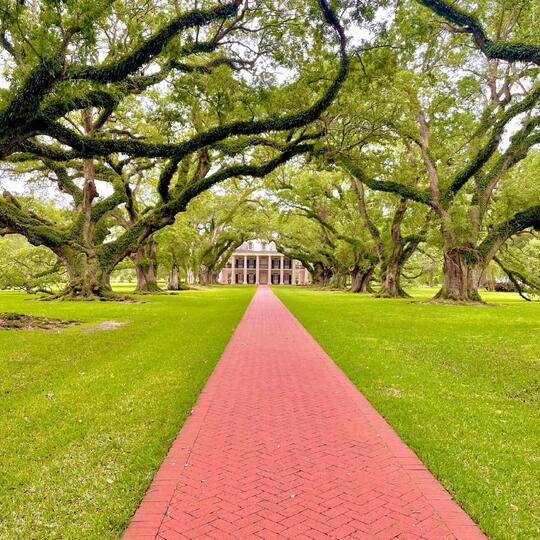 Jacques (The King of the Sugar) & Celina Roman (his wife). Acquire Oak Alley in 1836 it was a plantation whose primary residents were 57 FIELD SLAVES that same year Jacques PURCHASED 49 MORE SLAVES from his mother estate auction bringing a total number of slaves to 106. The focus of slavery in this plantation was no joke.