Swallow Falls
Clean bathrooms, permission to bring kids and pets, and easy trails with gorgeous scenery, Swallow Falls makes the perfect outing for the entire family - furry friends included. The park's attraction is the Muddy Creek Falls. At 53-feet high, this is Maryland's highest free-falling waterfall.
Member Photos
Tolliver Falls at Swallow Falls State Park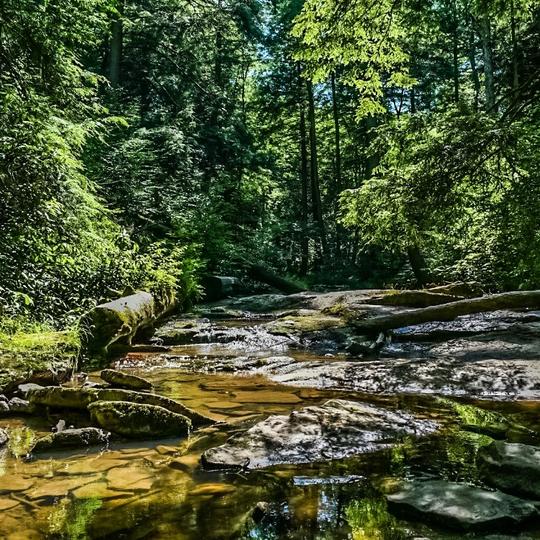 Just up the river from the falls.