Witch's Hat Water Tower
This 110-foot "Witch's Hat" Prospect Park Water Tower was built in 1913 and has the capacity to hold 150,000 gallons of water! The water tower is visible for miles and was designed by Frederick W. Cappelen who constructed the tower on one of the highest points in the city. The Prospect Hill water tower is managed by the Minneapolis Park and Recreation Board and the tower's observation deck is open only one time during the year at the annual Pratt School Ice Cream Social on the Friday evening after Memorial Day Weekend.
Member Photos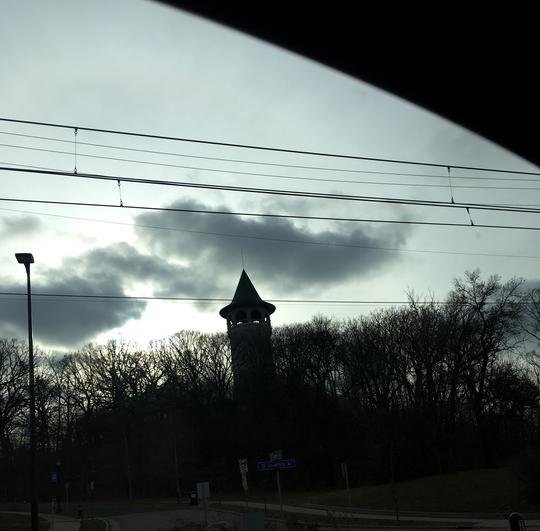 Nice lookout spot of the downtown area. Too bad you can only go inside twice a year.