The Fiori Di Como
Saves: 152
Check-ins: 167
The Bellagio Hotel and Casino holds a world record because it houses the World's Largest Glass Sculpture in its hotel lobby, the Fiori di Como. The more than 2,000 colorful hand blown glass flowers that hang from the hotel lobby's ceiling were created by world-renowned artist Dale Chihuly. The name of the sculpture translates to "Flowers of Como."
Member Photos
Beautiful. Check out the garden as well.
Bellagio Fall Conservatory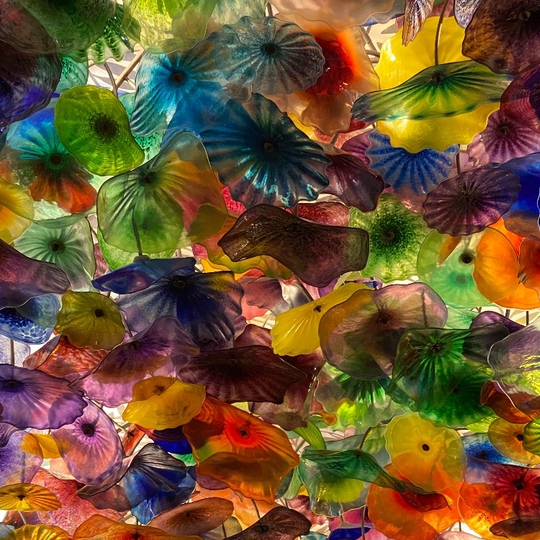 Metallic mosaic horse with glass artist Chihuly colorful blown glass on the ceiling above The Bellagio front entrance.