Wheel Of Misfortune
A renegade graffiti artist was able to sneak into this abandoned mining site to create this ground mural. It is indeed a powerful message in a city characterized by vice. Fashioned after the gameshow "Wheel of Fortune," this circle of mishap measures 250 feet in diameter. Most of the spaces will win you a total of $000 but some will get you into the negative with messages such as "LOSE A HOME" or "LOSE ALL HOPE." In fact, "AWARE" is the only optimistic space that the player has a small chance of landing on. Pin this spot at the top of your list; this wheel will not outlast the elements forever. (Submitted by Guillermo Arce)
Member Photos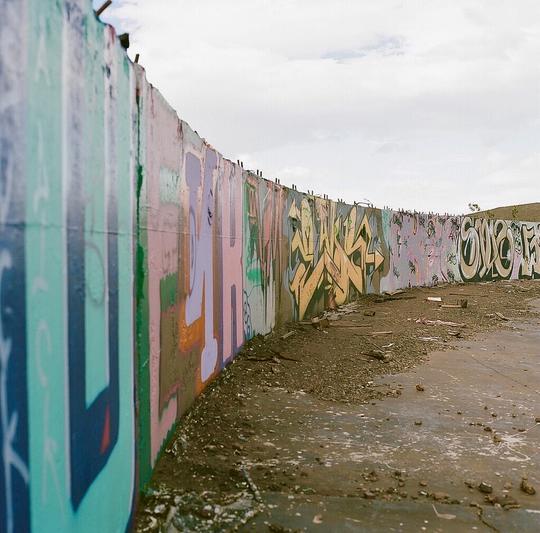 Go! There's more than just that wheel. There's graffiti everywhere and a pit with a fire hose if you're daring enough.
Walking toward the wheel trying to find which circle it's in.
Well it has suffered the misfortune of graffiti. Well depends on your take.
What will your misfortune be?!?!?! Muddy shoes?
Wheel of Misfortune I say No!! Good Vibes Only! Book Club Trip 2020
There's a lot surrounding this! Walk around and explore! The graffiti was very fun to read
Graffiti artists and weather taking its toll