Lucy the Elephant
Lucy is a six-story elephant constructed of wood and tin. The elephant was built by James V. Lafferty in Margate City in 1881 for the purpose of promoting real estate sales and attracting tourists. Lucy was originally named Elephant Bazaar and she's the oldest surviving roadside tourist attraction in America.
Member Photos
Happy 140th Birthday Lucy! 🥳
Lucy is getting a makeover
Lucy is under all that scaffolding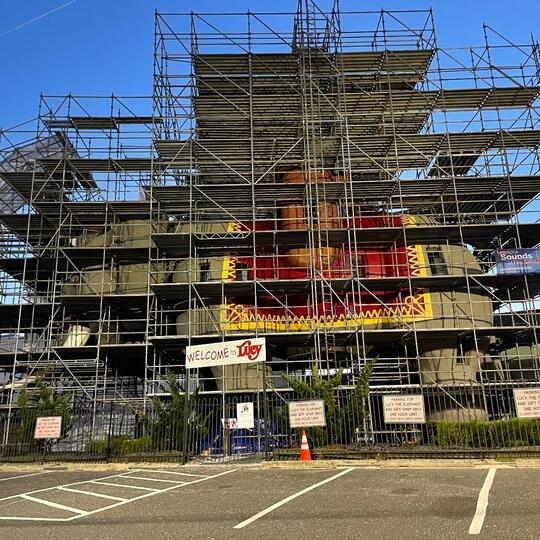 Don't mind the scaffolding…Lucy is getting a makeover! Funny story…I actually worked as a tour guide for Lucy the Elephant the summer of 94.