Salem Sue
She is the world's largest fiberglass Holstein standing on four cloven hooves on the roadside of I-94. Anatomically correct, her teats bulge down but still are high above an adult human. She weighs about 6 tons and is a high maintenance gal. Don't forget to put a dollar in the milk can to help pay for the expense of keeping her looking her best.
Member Photos
Sue in all her glory at night.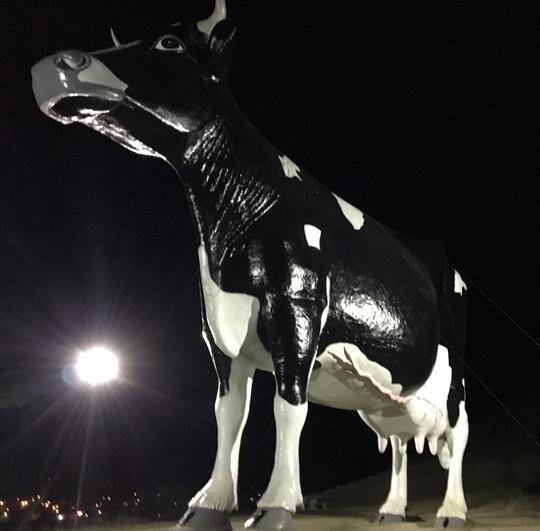 You can see her from the road.