Thelma and Louise Elephants
These pink and gray besties are always looking their best advertising for Papa Joe's Fireworks. The business owner regularly gives them a facelift (paint job) so they are always camera-ready for travelers. Complete with tusks and perfectly manicured nails these ladies are a couple of the best looking pachyderms east of the Mississippi.
Member Photos
Officially named Big Al and Lizzy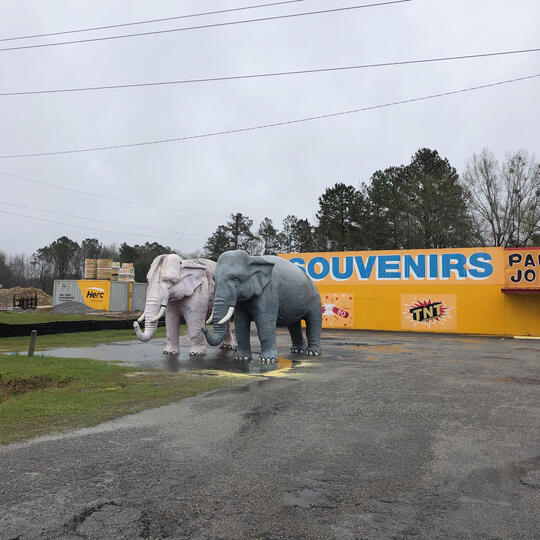 A fun visit with our two new friends!
Captain Jack had to stop to see Thelma and Louise