Mitchell's Corn Palace
The Corn Palace is often advertised as The World's Only Corn Palace located in Mitchell, South Dakota. This Moorish Revival building is decorated with crop art. The building's murals and design coverings are made from corn and other grains with a new design constructed each year. Thousands of tourists visit the Corn Palace each year. The Corn Palace also serves as a venue for concerts, sports events, exhibits, and other annual community events such as the citywide Corn Palace Festival and the Corn Palace Polka Festival.
Member Photos
Truly "amaizing". The maize murals are recreated every year using 12 different colors of corn.
Corn Palace, Mitchell, SD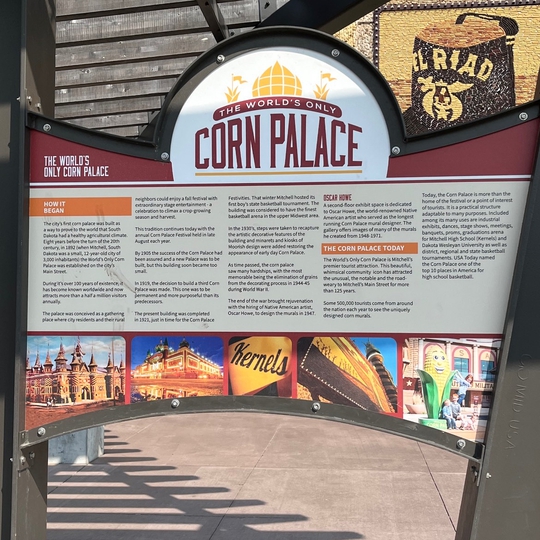 Circus in town summer 2023
The murals are corn ears.