Conoco Tower Station
It was the Cadillac of Conoco gas stations, beautifully designed in the Art Deco style and completed in 1936. It seemed more like a glamorous nightclub rather than a stop for petrol. Today, the City of Shamrock owns the well-maintained building, using it as a visitor center and the Shamrock Chamber of Commerce. To get there, take the I-40 to N Main St. and go south. Drive a short distance and the station will be on your left-hand side. Hours are Monday through Saturday from 9 to 5, closed on Sunday.
Member Photos
The famous U Drop Inn/Conoco Tower
Conoco Tower at the "U Drop Inn" in Shamrock, Tx
Neon lit up in the early morning light.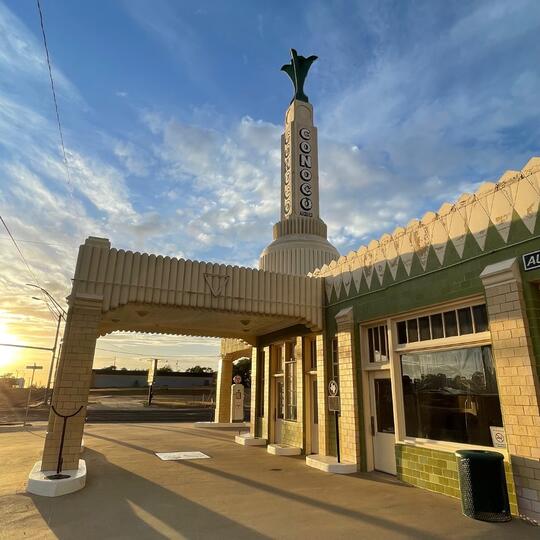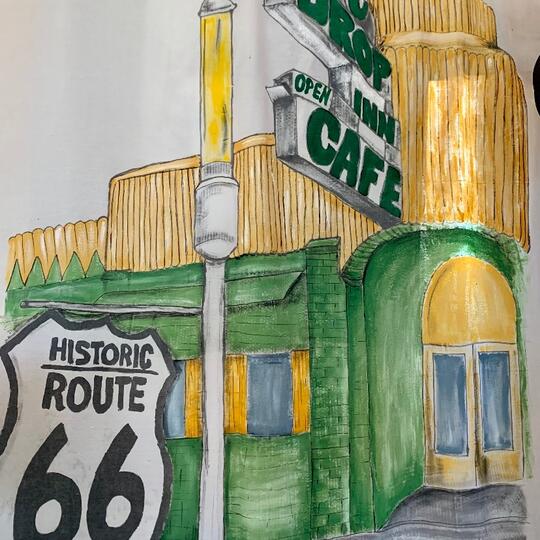 After math of a ice storm in Shamrock, TX.