Ozymandias of The Plains
Inspired by the enormous statue depicting the legs of Ramses II in Aswan, Egypt, the Amarillo version of huge-leg-scultpures has not fared as well as its ancient influence. Partially vandalized and drawn over with graffiti, Amarillo Huge Pair of Legs is weird but worth the visit. The Legs get a new pair of hosiery every so often - usually some sort of athletic socks with a team logo.
Member Photos
April 29, 2021 Just had to see it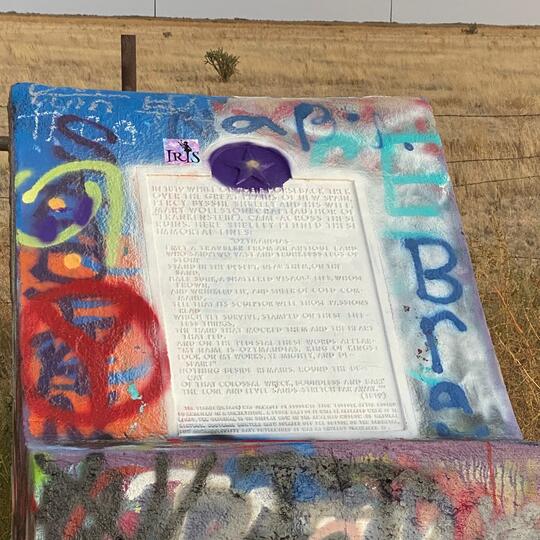 Lots of graffiti on the legs and the informational marker.