Palo Duro Canyon
The Texas Panhandle cradles the second largest canyon in the U.S. Summertime brings live music and drama at the Pioneer Amphitheater. If you're one of the lucky few who have horses, enjoy the equestrian trails and make use of the Old West Stables to rub your equine companion down. Otherwise, ride a bike, take a hike, or do what you like. The canyon is not the only attraction here - there is a museum, wildlife refuge, and volunteer opportunities.
Member Photos
From the floor of the canyon
Stagecoach in the snow outside the amphitheater.
One of the cow cabins in the snow
The Canyon Natives Battle
And the local coffee ☕️ is great 👍🏼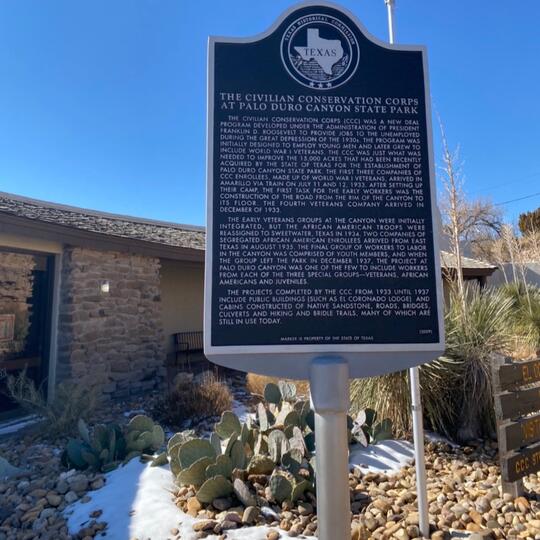 It's astonishingly towering in person. But the hike is difficult last .5 mile. Careful if hiking 🥾 any day higher than 90 degrees. It takes an average of 2 hrs to get there with with no shade.
Water and snacks are vital. 👍🏼
I love the grandest canyon in the nation 👍🏼. Lighthouse is incredibly beautiful 🤩