Pennybacker Bridge
More commonly known as the "360 Bridge," the Percy V. Pennybacker Jr. Bridge in Austin, Texas, is a through-arch bridge across Lake Austin which connects the northern and southern sections of the Loop 360 highway, also known as the "Capital of Texas Highway." The road is widely considered one of the most scenic urban drives in Texas.
Member Photos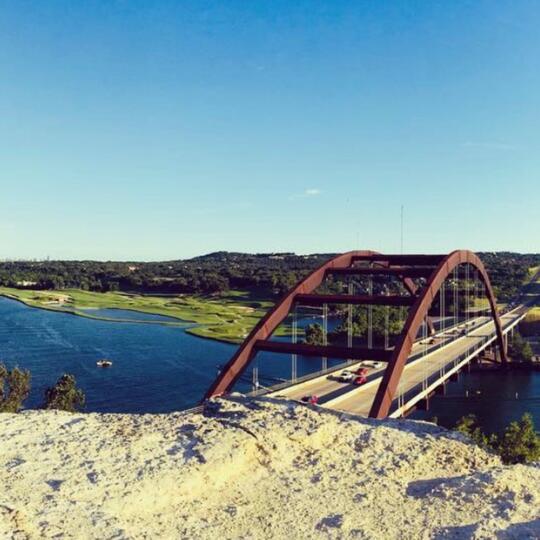 It's an easy climb for this view. We did it with our children, 9,7 and carried the 2 year old.
Little hike to the 360 overlook totally worth it!