Plywood Tributes to "Giant"
It's been decades since James Dean and Liz Taylor lit up the silver screen, but Marfa keeps them alive with these grand plywood paintings. A tribute to their 1956 movie "Giant," the artwork is amazingly realistic. They were installed in 2018 by Salinas artist John Cerney who is known for his larger-than-life plywood cutout paintings. (Submitted by Jill Latting)
Member Photos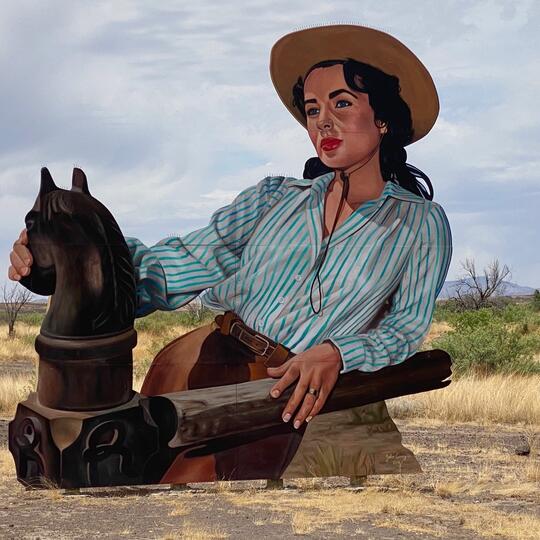 There is even music playing from speakers in front of the structures!
Make sure you watch closely as you walk by the car… it MOVES!
October 20, 2022 Awesome display and they even play music