Restored Sinclair Gas Station
It was built in the 1930s to resemble a castle. After almost 30 years as a gas station, it became a bus stop, a bait and tackle shop, and then was left vacant until Hank and Ted Paup purchased and lovingly restored it in 2004. Vintage pumps and an old '50s Dodge oil truck really make you feel like you stepped back into the mid 1900s!
Member Photos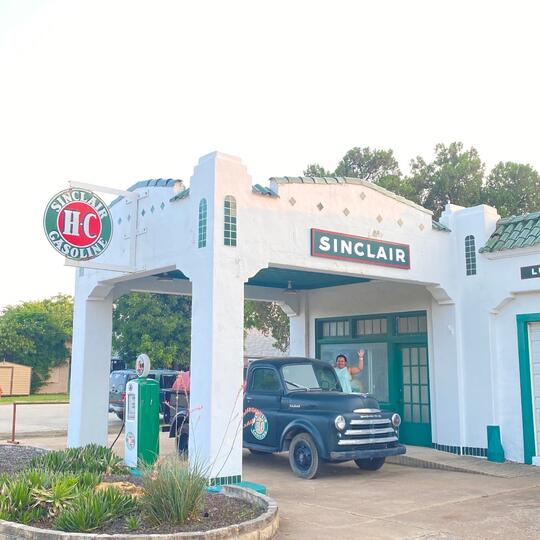 Beautiful day in Albany, Tx.
Through the eye of the giant longhorn