Butch Cassidy Childhood Cabin
International outlaw and bank robber Butch Cassidy was raised by Mormon pioneer parents in this humble home. Surely this religious family never imagined that the oldest of 13 children would be a fearless and much feared criminal. In 1901 Butch Cassidy fled to Bolivia where he was killed in a shootout with the Bolivian Army.
Member Photos
Road trip thru Utah for our 7th wedding anniversary 🥰 pit stop at Butch Cassidy's childhood home. Beautiful place to have a picnic there are benches to sit at as well
Really well preserved! Cool stop 🚙 💨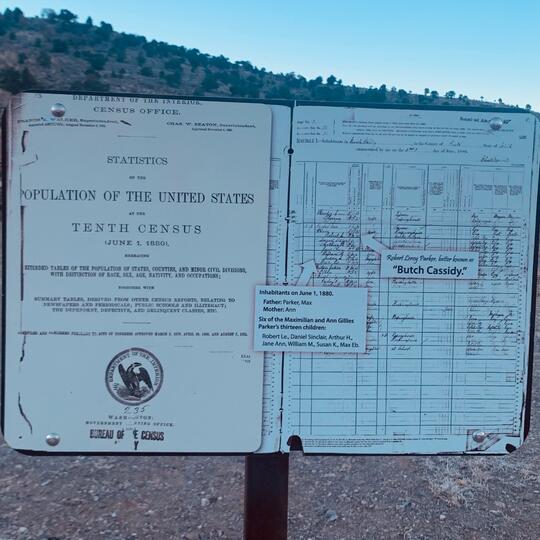 Tiny house for 13 kids! Wow!