Enola Gay Hangar
The Enola Gay Hangar is located on the Historic Wendover Airfield. Even though the hangar no longer covers the historical aircraft (it is located in D.C.), the hangar still remains one of the most endangered historical sites in the country. However, money has been pumped into restoring this legendary origination point, where Enola Gay took off from at 0245 hours, August 6, 1945 to drop the first bomb on Hiroshima, Japan.
Member Photos
Old practice bombs on the tarmac.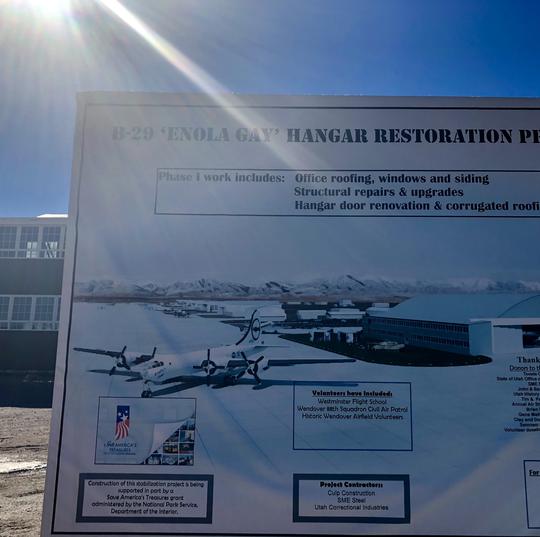 The operation building and tower.
The smaller museum. They let you climb to the top of the tower whose interior is being restored!
The view from atop the tower.
The "Brothers Road Trip". Brother #3 was the photographer as me and #1 enjoyed the view of the Airfield! Bryan, Paul, & Davin Luoma 2018
Everyone knows the Enola Gay dropped the first atomic bomb. But do you know the second plane to drop an a-bomb? Hint, see photo above