"Up" Movie House
A family in Utah loved the movie "Up" so much, that they built an exact replica of Carl and Ellie's house - down to the mailbox out front. Rumor has it, if you visit on the weekend they even put balloons on the roof. The house's interior design also matches the animated version. For a fee, you can arrange a private visit of the house, along with plenty of photo ops. Check therealuphouse.com for more details.
Member Photos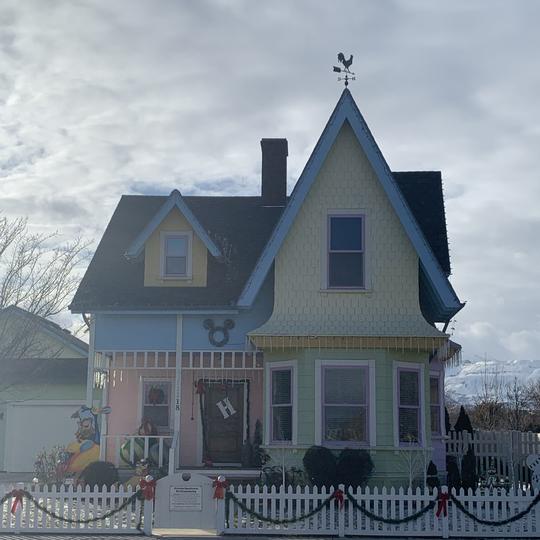 Up House during Christmas.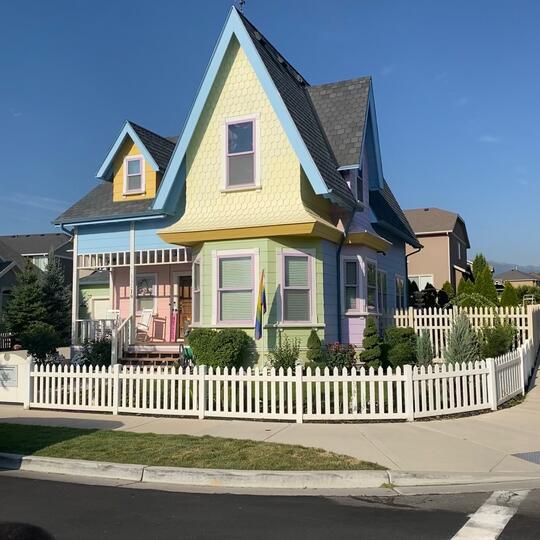 Uphouse! Seriously the cutest house ever!
This was a really cool stop 🛑 🚗 💨
Beautiful! Although it was a rainy day. It was beautiful. Makes me think of my beautiful wife.