Neptune Statue
Paul DiPasquale created this 24-foot-tall rendition of the Roman god of the sea, finishing it in 2005. It is made of bronze and has the perfect view over a piece of his dominion in the Atlantic Ocean. He's surrounded by his marine subjects which include fish and a sea turtle. He makes the perfect background for a selfie, his gigantic size completely dwarfing any mortals. Located on the Virginia Beach Boardwalk, there is a myriad of things to do in addition to paying one's respects to this mythological figure. 
Member Photos
Neptune Statue Va Beach 2019 We were visiting for the opening night of the "Hootie and the Blowfish" reunion tour at the Va Beach Amphitheater!
Visiting VA for the first time. 😍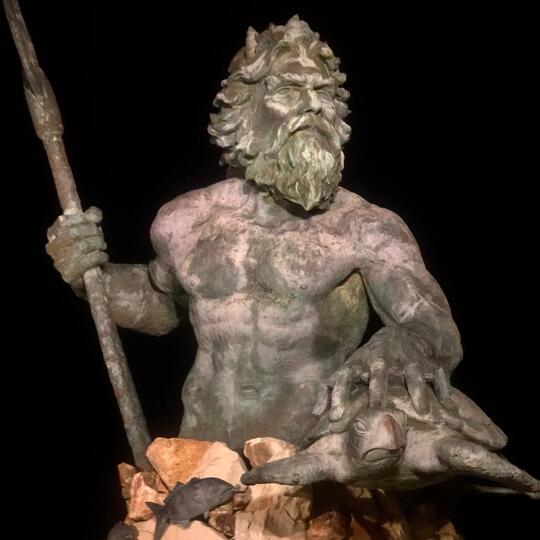 Verrrry cold day. But beautiful and exciting to see the Neptune!