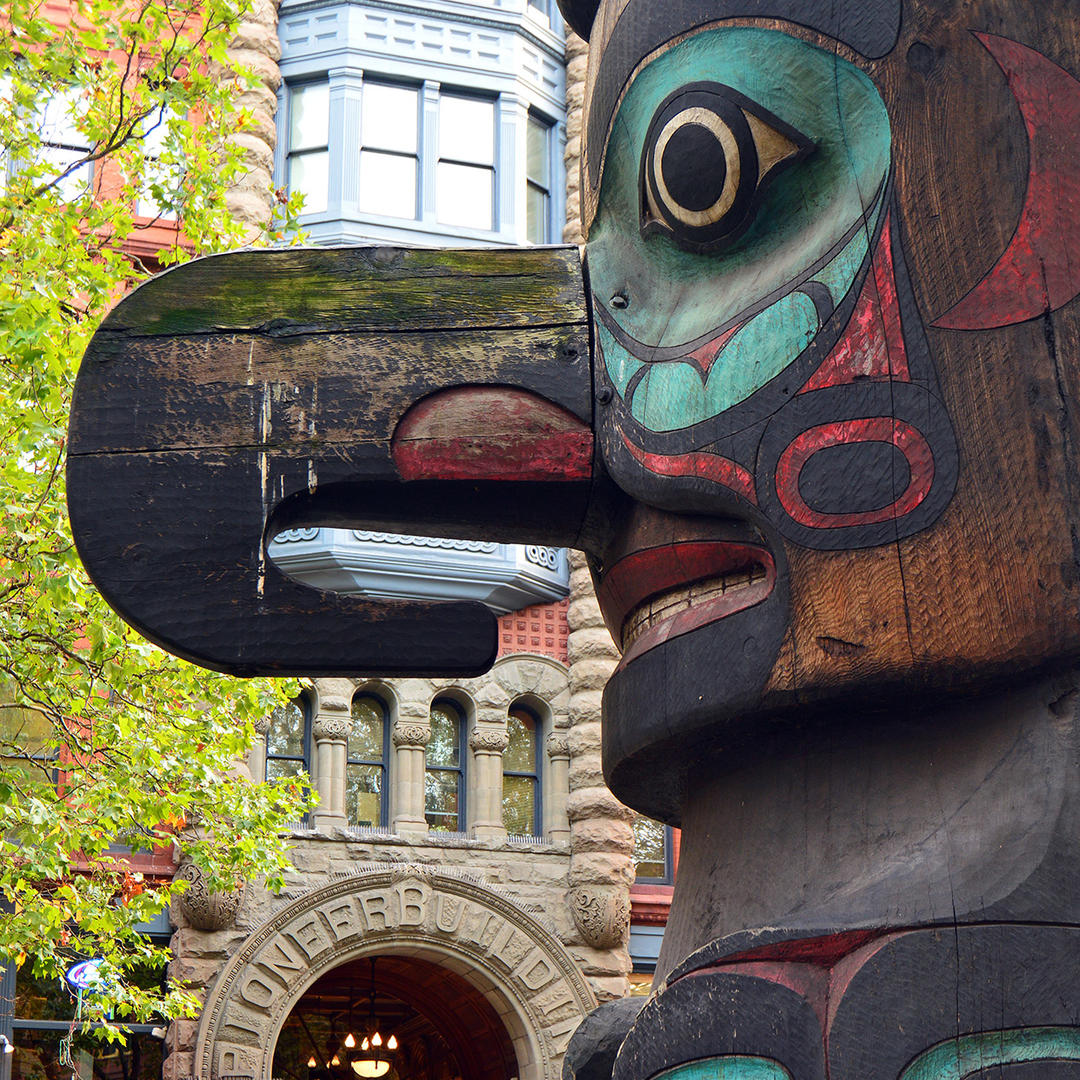 Pioneer Square Totem Pole
Historically known as "Chief-of-All-Women" pole, it is a replacement for a Tlingit totem pole carved in 1790. The original stood in a Tlingit village in Alaska until Seattle businessmen decided to steal it and gift it to the city in 1899. The totem pole was destroyed by an arsonist in 1938 but descendants of the original carvers very nicely agreed to make a replacement. This pole that stands here now was erected in 1940. 
Member Photos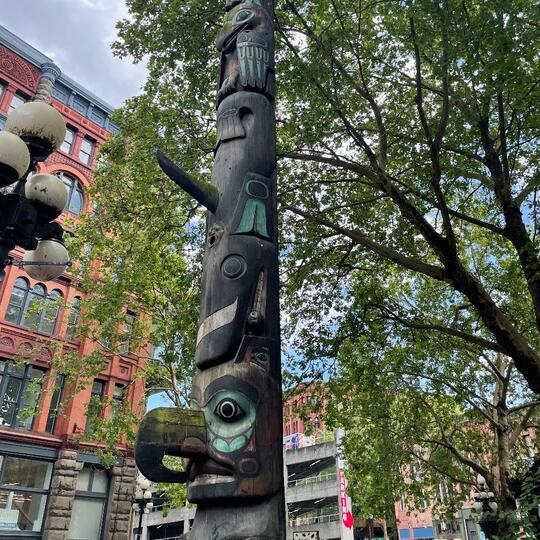 In the middle of a busy street, but a nice treat to find in Seattle!