Seattle's Gum Wall
Saves: 220
Check-ins: 164
Pike Place Market has its share of odd wonders, and the nearby Gum Wall is no exception. The city cleaned over 2,000 pounds of the chewed goop in November 2015, but visitors are persistent in keeping this wall a landmark, gross factor and all.
Member Photos
Visiting the gum wall #3.2.19 with ChefTon #visitseattle #travellinggoddess
Seattle's Bubblegum Alley
Gum walll !!! Or alley shall I say ?
These walls have been cleaned once in 2015. 2,350 lbs of gum were removed.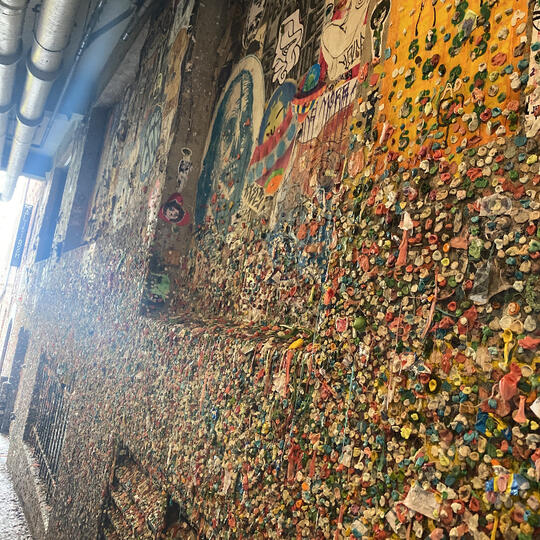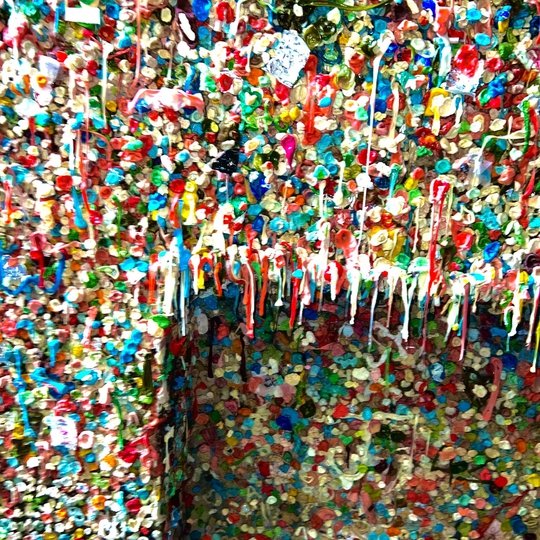 This place is disgustingly great and smells good too!